BOLDLY REDEFINING INSURANCE
Mappus Insurance Agency is a locally owned and operated, independent insurance agency headquartered in Charleston, South Carolina. Founded in 1960 by Theodore Tobias Mappus, Jr., Mappus Insurance Agency advises individuals, families and local businesses of the Lowcountry on their risk and insurance needs.

"So these guys really know insurance. They explained in detail how flood insurance works and what it does and doesn't cover. They also helped me understand all the different policy's out there and how they pertain to storm claims. These are my go to guys for insurance in the Lowcountry."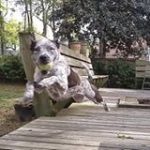 Adam Barks
Mappus Cares - Our Referral Program
At Mappus Insurance, we value each and every relationship with our clients; they are the lifeblood of our agency. Without our clients, we would not be here. Like every business, we are always trying to grow and create more wonderful customer experiences and relationships. We'll take great care of your referrals!