Am I in a flood zone?  This is one of the most often asked questions we get at Mappus Insurance.  The answer is quite simple, yes.  In fact, all properties are in flood zones.  It is a matter of how high of a hazard zone one is. For easy understanding, there are three types of flood zones – X, A, and V.  Many people get confused by saying "I am not in a flood zone", but what they really mean is "I am in an X flood zone".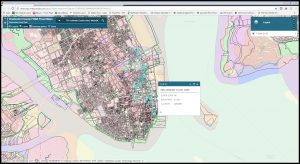 What drives this confusion?  Many people get confused by flood zones based on if they are "required" to carry flood insurance from their mortgage lender.  When a lender says they do not require flood insurance, it is interpreted as the property is not in a flood zone, when in fact they are in an X flood zone.  Just because a lender does not require you to carry flood insurance, does not mean you will not have a flood loss.  Remember, flood insurance is never covered under a homeowners policy.
I am in an X flood zone, do I need flood insurance? This is a great question.  If you ask us at Mappus Insurance, the answer is quite simple, YES, you need flood insurance…even in an X flood zone!  Living on the coast in South Carolina presents many risk exposures – wind, hail, and flood being the many "acts of God" type of claims that we cannot predict or stop from occurring.  Thus, we always recommend flood insurance.
But why do I need flood insurance?  The statistics are clear, over 20% of all flood losses occur in X flood zones.  The average flood loss is over $30,000.   Flood coverage is always excluded under a homeowners policy so you cannot turn to coverage there.  Over the past few years, many Mappus clients, in X flood zones, have experienced flood losses.  Thankfully many (most) of them decided to purchase flood insurance and are very grateful they did.  This can be a devastating loss to your family's finances if you do not carry the proper coverage.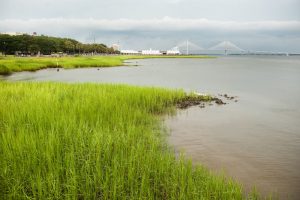 What does flood insurance cost?  Short answer: it depends.  For x flood zones, it can be as little as $200 annually but is typically around $450 if full coverage limits are selected.  If you are in an A or V flood zone, it is based on an elevation certificate.  An elevation certificate provides data on a property's elevation relative to what is called the "base flood elevation" also known as the BFE.  Every property is different, meaning, your neighbor's house can rate up differently than yours based on many factors, so do not assume anything.
Are there options?  Yes.  Unlike many insurance agencies, Mappus Insurance has many flood insurance options.  While we represent the FEMA flood program, we also represent a number of private flood insurance carriers.  Some of these carriers can provide better and more coverage than what is covered under the FEMA program, but again, every property is different and we recommend you consult with one of our insurance advisors to see what is best for you and your family.
Next steps?  Contact Mappus Insurance and speak with a flood insurance advisor to discuss your specific needs.  Remember that we do not write mono-line flood insurance, so we must write your homeowners insurance in order to write your flood insurance.  Mappus has been in business since 1960 serving Lowcountry families.  We are a full service agency, so in addition to flood and homeowners insurance, we can write your automobiles, valuable items, boats, personal umbrellas, golf carts, and more….give us a call or complete the form below.