Andrew E. Muller, President & Owner
Background:
Andrew is a native of Louisville, Kentucky and has been in the insurance industry since 2005. He has been a claims adjuster for a national insurance company and has worked for both national and regional insurance brokerage firms.
Andrew specializes in home, flood, wind/hail and liability insurance for families in the Low country. He has a strong niche in high-value coastal and historical properties as well as working with High-Net-Worth individuals.
 College:
College of Charleston

B.S. Business Administration

University of Louisville
 Designations:
CIC – Certified Insurance Counselor
AAI – Associated Advisor of Insurance
PRIS – Property Risk and Insurance Specialist
Licenses Held:
Property & Casualty – SC, NC, GA, FL, VA, NY, NJ, AZ, IL
Claims Adjuster – SC
Life/Health – SC
 Accomplishments: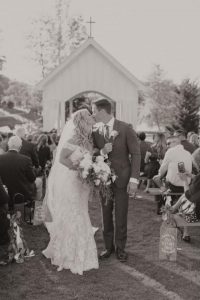 Board of Directors for the Independent Insurance Agents Association of South Carolina (IIABSC) – Term 2015 – 2018, 2018 – 2021
2018 Class for 40 Under 40
IIABSC Young Agents Committee Chairman 2017, 2018
Rough Notes Magazine – Agency of the Month, May 2015
Board member for the Charleston World Heritage Coalition – Championing the cause to make Charleston an UNESCO World Heritage Site
Kentucky Colonel
Founding Member of the College of Charleston Men's Rugby Club
Member of IAOA (Insurance Agency Owners Alliance)
Personal: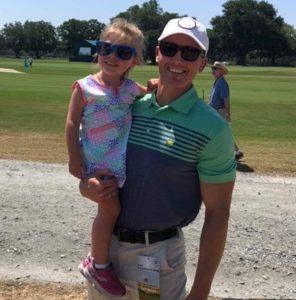 Andrew lives in Mount Pleasant with his wife, Leila, daughter Sydney, son Jack, and daughter, Penelope Charlotte "Poppy". Andrew is passionate about Charleston and the Lowcountry and loves the outdoors, fitness, reading, local history, and learning about new technologies.  Andrew is a die-hard Louisville Cardinal fan as well!  Andrew's favorite thing to do is spending time with his wife, Leila as well as spending to with the rest of his family at their Charleston home and at their farm in the upstate of South Carolina.
Andrew is an active member of the Independent Insurance Agents of Charleston, Seacoast Church and the College of Charleston Alumni Association.
Keys to Success:
Do what you say you're going to do.  Always tell the truth.  Work as hard as you can, every time.  Be respectful.  Have faith and live life with joy and happiness!
212° – at 211° water is simply hot.  at 212° water boils.  boiling water creates steam.  steam can move a train.  it is the one extra degree that makes all of this happen.  it is the one extra degree that separates the I will from the I can't.  go above and beyond in everything in life and many great things can happen.  BE 212!