Gretchen Shoemaker, Account Manager
Background:
Gretchen Shoemaker was born and raised in Huntington, West Virginia before moving to the Carolinas midway through high school.  She set her sights on Charleston and knew it was where she wanted to attend college. After graduating with degrees in hospitality & business, Gretchen found herself gravitating toward positions with strong customer service values. 
Ranging from hotels and restaurants to weddings/events and sales, "wowing" the customer or client has always been her main goal. 
Gretchen joined the agency in 2016 to apply her strong customer experience skills.  She started as in our Client Liason position and did so well working with clients she moved into an Account Manager position. She handles both Personal and Commercial Clients. 
 College:
College of Charleston (2009-2013)
B.S. Business Administration

B.S. Hospitality & Tourism Management
Personal: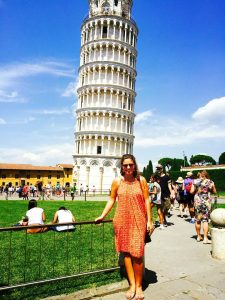 Gretchen earned degrees in Business Administration and Hospitality and Tourism Management at the College of Charleston.  She has worked with several event planners in Charleston since graduating in May 2013.  She lives in downtown Charleston & wouldn't have it any other way. 
Gretchen is an advocate of the phrase "eat well, travel often" and hopes to make it all the new restaurants popping up in Charleston and travel the world someday.  Her hobbies include playing tennis, watching movies, reading on the beach & attending spin classes when she can find the time! 
She is also an active member of the Junior League of Charleston.
Keys to Success:
Live life to the fullest.  Be honest, loyal & respectful to all. Organization is a must.
Go above & beyond. Have fun!