DO YOU USE AIRBNB, VRBO, OR HOME-AWAY?
are you aware most homeowners policies exclude homesharing for coverage?
Mappus can help you understand your insurance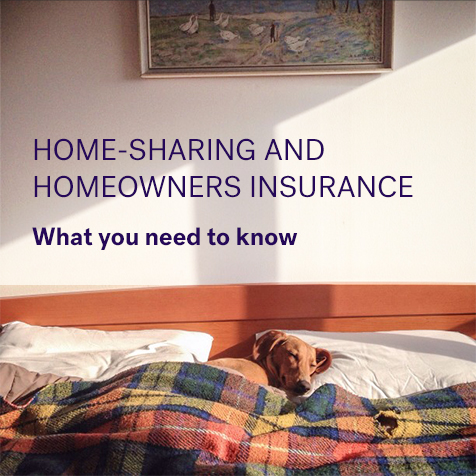 The "Home-Sharing" Homeowner
Those of us lucky enough to live in the Lowcountry, specifically Charleston, Mount Pleasant, Daniel Island, Isle of Palms, and Sullivan's Island understand why it remains a top travel destination for people from around the world. In fact, it was just last year that Travel + Leisure magazine rated Charleston the best city in the world (the first U.S. city ever to claim the honor).
With more tourists than ever traveling to the state of South Carolina, it's natural that the ways to accommodate them have changed.
While Charleston still boasts some of the world's finest hotels, many visitors find their "home away from home" on home-sharing sites. Companies like Airbnb, HomeAway and VRBO are part of a booming, multi billion-dollar web-based industry providing short-term home rentals.
This new "sharing" economy makes it easy and affordable to do more of the things people enjoy, like travel. However, it also introduces new challenges and risks – especially when it comes to insurance.
It's important to understand that not all homeowners insurance policy extend the same coverage.Your homeowners policy may or may not cover damage done by or injuries to short-term renters while they are in your home.  Most likely, the answer is NO COVERAGE.  This is because most insurance companies view "home-sharing" as a business, and business activities are specifically excluded under a homeowners insurance policy.  The second reason is that most insurance companies adopted a mandatory endorsement back in 2017 that specifically excludes home sharing activities.  This endorsement may have been added to your homeowners policy at renewal which could mean major gaps in coverage and your claim being denied!  This could put you and your assets on the line.
While many homeowners insurance companies, like SageSure Insurance Managers, are adapting to the new economy by providing coverage for home-sharing through a policy endorsement, others exclude this exposure entirely or sell a separate policy. The only way to be sure you have adequate coverage to protect your home in a home-sharing situation is to talk to your licensed local independent insurance agent.  Here are a few questions to ask yourself:
Am I familiar with the mandatory homeowners endorsement that specifically excludes coverage for home-sharing?
Am I 100% sure that the "insurance" offered through the home-sharing companies will actually cover all potential claims?
Have I thoroughly reviewed my homeowners policy with my licensed insurance agent so I know what my policy does and does not cover?
Just a few minutes of consultation could save you from finding yourself uninsured in the middle of a disastrous claim.