Let Us Show You The Mappus Experience
If you're looking for better coverage while saving money, Mappus Insurance is the only agency you need.
There is a reason this company has 5 stars. Mappus has to have the best customer service of any company I have ever seen. They are informative, diligent, and one of the few companies that will actually call you back. Savannah blew my expectations. She is beyond helpful and I could not have asked for a better person to work with! Note to Mappus, do whatever it takes to make sure she never leaves. She is the reason I will recommend Mappus to everyone I know.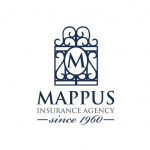 Matt Miller from Ladson, SC