Do you live in Charleston, Mount Pleasant, Summerville South Carolina and are considering purchasing a new home or refinancing your mortgage on your existing home?  Are you serious about saving money each month/year on your mortgage? Not sure who to work with? Do you need a list of good quality and trusted local mortgage lenders? Look no further…Below is a list that of the TOP SIX trusted mortgage lenders in Charleston, Mount Pleasant, and Summerville South Carolina.  
---
If you live in Charleston, Mount Pleasant, Summerville or other communities along the coast in South Carolina, here are some of the TOP MORTGAGE LENDERS that we recommend and why.  We recommend these specific mortgage lenders because we trust them and do business with them on a daily basis.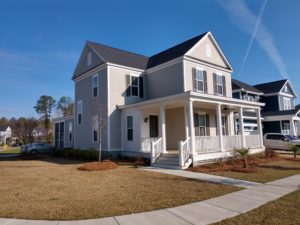 Who you work with when it comes to your mortgage (your most expensive monthly and annual expense) is not something you should take lightly and certainly not something you want to simply do online with someone you do not know that is halfway across the country.  So where do you go? Who should you trust? Where should you start?…well, good thing you found this post!
So who does Mappus recommend as the top mortgage lenders in Charleston, Mount Pleasant, and Summerville?  What gives us the right to say who the top mortgage lenders in South Carolina are? Well…we have been writing home, wind and flood insurance in South Carolina since 1960 (that is 60 years of working with mortgage lenders) and we know the good, the bad, and the ugly when it comes to home closings and refinances and who can get the job done with the best deals out there.
---
Here are the Mappus Insurance recommended and trusted TOP SIX MORTGAGE LENDERS if you are serious about closing on a new home, refinancing or simply just reducing your monthly mortgage payment.
Lastly, as you go through the home buying or refinancing process, keep Mappus Insurance in mind as a resource to assist you with your home, wind and flood insurance needs.  Because of our independent status, we represent multiple insurance companies that specialize in insuring coastal properties for homeowners and flood insurance. We are also the top private flood insurance agency in all of South Carolina.  Find out for yourself why we have over 300 FIVE STAR GOOGLE REVIEWS!
Start the quoting process below and get your quotes fast!