This video is a quick overview of the changes coming to flood insurance here in the Lowcountry.  If you live in Mount Pleasant, Charleston, Isle of Palms, Sullivan's Island, Edisto, Kiawah, Seabrook…and you are a homeowner, looking to purchase a home, an investor, a realtor, or a mortgage broker, then this is the video for you.  After watching this video, you will learn more about:
When are the new flood maps going to be implemented?
How to look up a preliminary flood map
The impact of changing flood zones (X to AE or AE to X)
The overall impact (the numbers) to Charleston County
What to do NOW to prepare for these flood map zone changes
We are sure you will have questions after watching this video.  We ask that you submit any questions to info@mappusinsurance.com OR submit a request below.  You can also call our office at 843.763.4200 to speak with one of our flood insurance advisors.
Interactive Map Website (to look up your preliminary flood zone)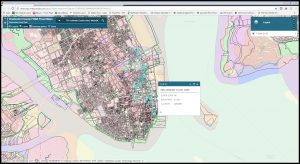 Other articles you may find interesting:
How much does homeowners insurance cost in Charleston and Mount Pleasant, South Carolina