Carolina Park Home & Flood Insurance can be expensive…many families that move from other parts of the country to the Carolina Park community in Mount Pleasant, South Carolina are shocked to hear about the insurance premiums they will need to pay to properly insure their home.  
It doesn't have to be this way!  Mappus Insurance has the secrets that other insurance agents don't want you to know or don't know how to help you.  Our proven process can save you up to 37% or more on your homeowners and flood insurance when owning a home in Carolina Park compared to our competition.
Here are FOUR TIPS you can use to help you save 37% or more on your next homeowners and flood insurance bills…and we all know that given the cost of homeowners and flood insurance on the coast in South Carolina, 37% can be A LOT OF MONEY back in your pocket.
Before I mention these four tips, I would encourage you to check out our over 300 FIVE STAR Google Reviews to hear about others that we have helped save money and provide them with a great experience in the process.
Know your agent, work with your neighbor
Before we dive into each tip, I want you to understand that I am going to be brief in describing them.  Many of these tips can be very technical and specific to each property so the best thing to do is speak with one of our specialized coastal homeowners and flood insurance agents at Mappus Insurance and talk about your situation.  I also want to point out that there are actually more than four tips to help you save 37% or more…these are the top four tips.
Tip #1 – Discounts
This sounds simple and almost a given, right?  Unfortunately, we find that many agents leave off-key discounts on Carolina Park homeowners insurance policies.  There are not just discounts for "bundling" your home and auto insurance but also a slew of other discounts. In many cases, these "other discounts" can be much larger than the home and auto discounts.  Here is a list of additional discounts to discuss with your insurance agent:  
Wind mitigation discounts

(HUGE SAVINGS) – many agents are too lazy or simply do not know how to apply these discounts.  For some insurance companies, these discounts can be up to 40% of your premium.
Monitored burglar and fire alarm
"Golden age"

(typically over 50 or 55+)
Tip #2 – Customized Coverages
Again, another simple thing, right?  Well, no one told this to the insurance agent down the street.  Oftentimes, insurance companies that write homeowners insurance in Carolina Park default "personal property/contents" (your stuff, household belongings) to a certain percentage of the dwelling coverage limit.  
For example, if you have a Carolina Park house being insured for $600,000 then many homeowners insurance companies will provide you with 50-75% of this limit for personal property.  This means you are insuring your "stuff" for $300,000 to $450,000! I am sure you would love to have this much "stuff" but for most families, the number needs to be in the $150,000 to $200,000 range (if that).  
Many insurance agents do not have this conversation and leave you paying more for your homeowners insurance.  We have found that this can save as much as 10% or more alone just by tweaking coverages to only what you need.
Tip #3 – Private Flood Insurance
Carolina Park is the ultimate community to benefit from private flood insurance.  Without going into the technical aspects and putting you into a coma, just trust me.  I recently purchased a home in Carolina Park myself, so I know firsthand the savings here.  I saved OVER 40% alone on my flood insurance by going private. In addition, I received another 5% discount on my homeowners insurance policy because my agency managed both policies.  
While private flood insurance is not always the best option, with Carolina Park being all new construction, virtually every home will benefit from this option.  Unfortunately, many insurance agencies do not work with many private flood insurance companies or understand how it works. This leaves you paying too much and having no idea.
Tip #4 – Know Your Agent, Work with your Neighbor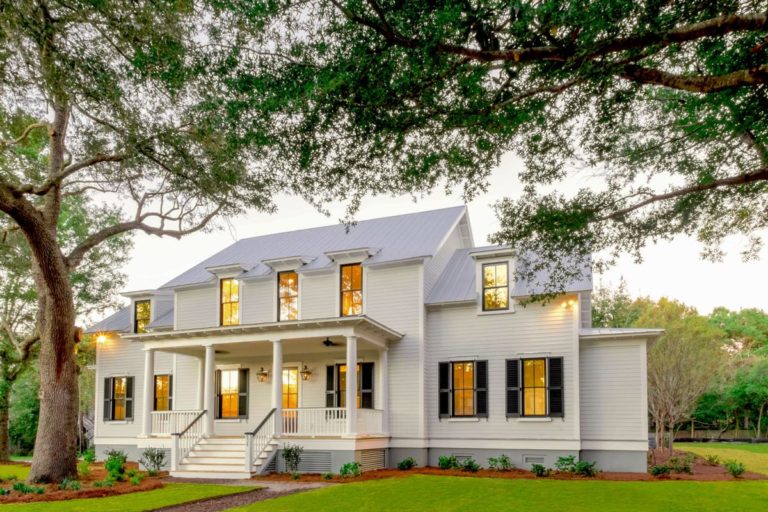 This is not a true "discount" but maybe it is???  We are believers in knowing the people you work with, especially on big things like insuring your largest asset.  Who better to work with on your homeowners and flood insurance than your neighbor? Myself 
andbusiness partner, Griffin Morrow are both active homeowners in Carolina Park.  We love working with our neighbors and in fact, welcome it very much.  
We want to be able to walk around the neighborhood with our heads held up high, be at the pool socializing or simply say "hi" with pride.  We can only do this 100% without a doubt if we knew we gave it our all when working with our neighbor clients. There are so many benefits to working with an insurance agent that you know (and is a neighbor)…
We answer/respond to your phone calls/texts – You can always get us (within reason!)

You will see us in the neighborhood and truly "know us" – You can find us at the pool, playground, tennis courts, or walking paths

You can "pop by" to ask a question (I promise you that my neighbors always ask the wildest insurance "what if" questions!)

We always know about and are on top of the best options and solutions for Carolina Park as we are checking for ourselves

We can have a beer together (or beverage of choice)

Our kids will most likely be friends

Should you have that 3 am fire, you know we will be there for you

Simply put…we are part of the community
If you are a Carolina Park homeowner or are planning to purchase a home in Carolina Park, give us an opportunity to earn your trust and your business.  There are many ways to start the simple, quick, and easy process. Either email save@mappusinsurance.com, call or text us at 843-763-4200 or simply fill out the form below.  Cheers!